Paula Deitering- Voting Member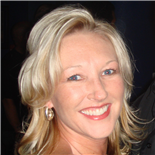 Paula is a Registered Investment Advisor with Prairie Wealth Advisors. She specializes in being a wealth Manager, designing financial plans to assist her clients in reaching their financial goals. She was born in Davenport IA and served in the USAF at Hickam AFB, HI from 1984-1988 and graduated from Hawaii Pacific University in 1990. Paula has always played and active role in the various communities she lived serving as PTA President, Girl Scouts Leader, Sarpy County Chamber of Commerce Board Chairman, Business Woman of the Year and an advisor for the Heartland Family Services. Paula is happily married to Mark and together they have five children and four grandchildren.
---
Ralph Gladbach - Voting Member

Ralph was born in Lincoln, NE and earned his BSAS from the University of Lincoln in 1980. From there he went to Kansas State University to earn his Masters in Architecture in 1983. Ralph works as Project Architect/Project Manager with Altus Architectural Studios in Omaha. He is a member of the Bellevue Planning Commission, Building Board Review and Design Review Board. Ralph is the father to two wonderful children Meredith and Chris.
---
Mary Jo Hopfensperger - Voting Member

Mary Jo has been a resident of Bellevue since 1977. She was born and raised in Northeast Iowa and graduated from St. Joseph's Mercy School of Nursing in Dubuque, Iowa. She served in many nursing and healthcare administrative positions until her retirement in 2008. She and husband Jim have 2 children, a son, Chris who lives with his family in Alexandria, VA and Amy who resides in Austin, TX with her family. They have six beautiful grandchidren. Mary Jo enjoys traveling, reading, playing bridge and volunteering. Her primary interests are in literacy and serving the poor. She is committed to supporting healthy aging.
---
Lauren Kesteloot - President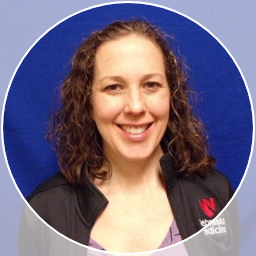 Lauren was born and raised in Tucson Arizona. In 2008 she completed her BA in Exercise Science at Northern Arizona University in Flagstaff, Arizona. She earned a Doctorate in Physical Therapy from Northern Arizona University in 2011. Lauren and her husband moved to Omaha after her husband accepted a position with the National Park Service at the Midwest Regional Office as an officer in the Public Health Service. She began her physical therapy career at the Bellevue Medical Center in 2011 and specializes in treating patients with Parkinson's disease. She is a committee member of the Parkinson's Foundation Omaha Moving Day event and also facilitates a monthly Parkinson's Education & Outreach group. Lauren currently resides in Fort Calhoun with her husband, two sons, and daughter.
---
Jamie Moore - Secretary
Jamesena (Jamie) Grimes Moore is a certified social worker and retired Vice President from United Way
of the Midlands. She has experience at the national, state, and local level serving on numerous boards
and committees as a member and in leadership positions. She has written articles for various
publications and facilitated workshops on diversity, volunteerism, and board development at the
national, state, and local level.
Currently she is serving as a member of the Alliance for Information and Referral Systems (AIRS) Finance
and Public Policy Committees; Vice Chair, Iowa/Nebraska AIRS; History Nebraska Board of Trustees;
President, Charles Place Homeowners Association; Secretary, Project Houseworks; Secretary, Bellevue
Woman's Club; Parliamentarian, GI-Eppes High Alumni Association; and Parliamentarian, Offutt Enlisted
Spouses Club (OESC).
Jamie's husband of 56 years, Bennie, passed in December 2020. They have on daughter, Marcia, who
resides in Stockholm, Sweden with her husband, Mattias, and 15-year-old son. Max
---
Dorene Narofsky - Voting Member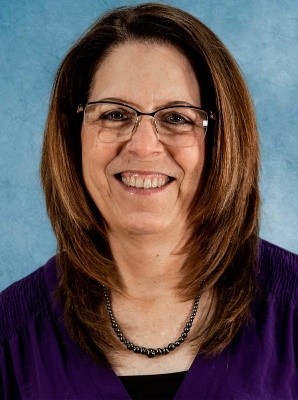 Dorene Narofsky is an Office Manager with over 30 years of experience in the field. More than 20 years was spent working as a civil servant for the Air Force holding various administrative support positions in the fields of logistics, child care, medical and medical logistics, assessment, and education. The last 14 years she has spent working at Bellevue University in the Athletics Department. A military move brought Dorene to the area. Although she has never considered a position in the sports industry, it has proven to be a good fit. She likens it to the military due to the teams' travelling schedules and the sense of the family dynamic with staff and students alike. What keeps her at Bellevue University is the rewarding feeling of playing a small part in a student-athlete's path to graduation. Dorene holds an Associate in Applied Science Degree in Office Systems Technology from Western Oklahoma State College and a Bachelor of Science Degree in Management of Human Resources from Bellevue University. Dorene and her husband live in Papillion. They have three sons and five grandchildren.
---
Lisa Summers - Vice President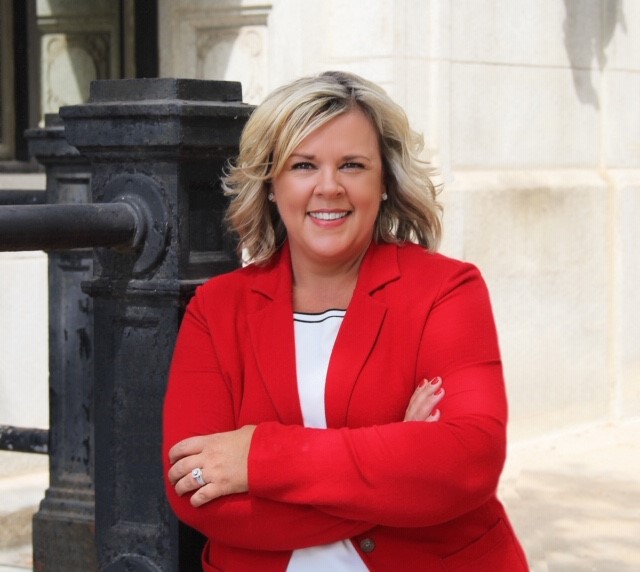 Lisa is originally from Cincinnati, Ohio. However, she has been proud to call Bellevue her home since 1983. She and her husband Jim have two children. She is the Resident Services Director at Hillcrest Mable Rose and has been with Hillcrest for more than 10 years. She holds a Nebraska Assisted Living Administrator's license and am a Certified Dementia Practitioner. She has a sincere passion for working with our aging population and am most proud of receiving the 2017 Bronze Quality Award from the National Health Care Association. Through the years she has volunteered extensively for the Merrymakers Association, St. Mary's School, The Alzheimer's Association's Ride to Remember and Memory Walks for Douglas and Sarpy Counties, The Bellevue Drug Commission and The Bellevue Senior Community Center. She currently volunteers with the Alzheimer's Association as a Committee Member for the Sarpy County Walk to Remember and once a month at the Bellevue Senior Community Center.
---
Shirley Tingley - Treasurer