Paula Deitering- Voting Member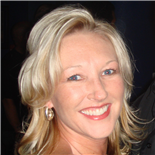 Paula is a Registered Investment Advisor with Prairie Wealth Advisors. She specializes in being a wealth Manager, designing financial plans to assist her clients in reaching their financial goals. She was born in Davenport IA and served in the USAF at Hickam AFB, HI from 1984-1988 and graduated from Hawaii Pacific University in 1990. Paula has always played and active role in the various communities she lived serving as PTA President, Girl Scouts Leader, Sarpy County Chamber of Commerce Board Chairman, Business Woman of the Year and an advisor for the Heartland Family Services. Paula is happily married to Mark and together they have five children and four grandchildren.
---
Joe Gamerl, Treasurer- Voting Member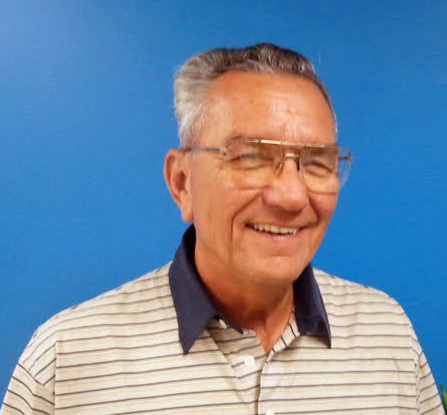 Joe served four years in the United States Coast Guard and is a Vietnam veteran. He worked at Union Pacific Railroad for 38 years in the accounting and finance departments. In 2001 Joe retired from Union Pacific as an Analyst in the Corporate Treasury. Joe began volunteering in the kitchen at the Bellevue Senior Community Center in 2001. In 2003 he was elected to the Board, and named Treasurer in 2005. Joe enjoys volunteering, reading and spending time with his grand kids.
---
Ralph Gladbach - President

Ralph was born in Lincoln, NE and earned his BSAS from the University of Lincoln in 1980. From there he went to Kansas State University to earn his Masters in Architecture in 1983. Ralph works as Project Architect/Project Manager with Altus Architectural Studios in Omaha. He is a member of the Bellevue Planning Commission, Building Board Review and Design Review Board. Ralph is the father to two wonderful children: Meredith, who is a Junior at UNO studying Biology, and Chris, a Junior at Bellevue West High School.
---
Larry Gold- Secretary

My wife Suan and I have been married 50 years. We have one daughter, Carla, and son in-law, Rob, along wiht two grandchildren, Beau and Ivy. We lived in Bellevue for 41 eyars but now reside in Council Bluffs. I retired from Bellevue Public School after teaching for 34 years. I am past President of the the following organizations: Bellevue Education Association, Bellevue Optimis Club, Sarpy County Crime Stoppers, St. Mary's Parish Council, and past Grand Knight of Bellevue Knights of Columbus. I am current president of the Vincent de Paul Bellevue Conference. Every Wednesday, I volunteer at the local food pantrys. Bellevue has been the focus of our lives the last 48 years.
---
Mary Jo Hopfensperger- Voting Member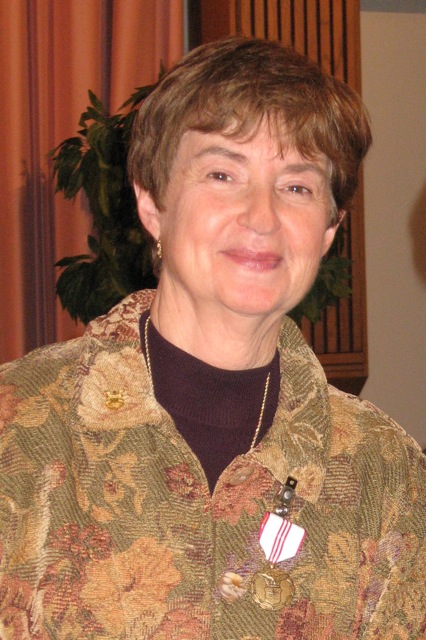 Mary Jo has been a resident of Bellevue since 1977. She was born and raised in Northeast Iowa and graduated from St. Joseph's Mercy School of Nursing in Dubuque, Iowa. She served in many nursing and healthcare administrative positions until her retirement in 2008. She and husband Jim have 2 children, a son, Chris who lives with his family in Alexandria, VA and Amy who resides in Austin, TX with her family. They have six beautiful grandchidren. Mary Jo enjoys traveling, reading, playing bridge and volunteering. Her primary interests are in literacy and serving the poor. She is committed to supporting healthy aging.
---
Dean Jungers- Voting Member

Dean is a life long resident of Bellevue. He is a graduate of Creighton University BSBA (1964), JD (1967) Attorney CPA. He is a vietnam veteran. Dean is married to his wife Marty Jungers and has a family of three children and eight grandchildren. He is actively involved at Saint Mary's Catholic Church in Bellevue. He has served in various boards and committees both professionally and locally including the Bellevue Public School Board (16 years) and past member of the Senior Citizen Center Board of Directors.
---
Lauren Kesteloot - Vice President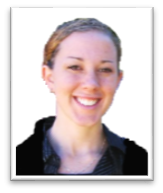 Lauren was born and raised in Tucson Arizona. In 2008 she completed her BA in Exercise Science at Northern Arizona University in Flagstaff, Arizona. She earned a Doctorate in Physical Therapy from Northern Arizona University in 2011. Lauren and her husband moved to Omaha after her husband accepted a position with the National Park Service at the Midwest Regional Office as an officer in the Public Health Service. She began her physical therapy career at the Bellevue Medical Center in 2011. Lauren currently resides in Millard with her husband and son.
---
Kelly Morris- Voting Member

A native of Omaha, Kelly graduated with a bachelor of arts in public relations from the University of Nebraska-Kearney. She is the Lead Transition Liaison with Hillcrest Health Services, playing an important role in helping seniors transition through levels of care and making the right decision for their daily needs. Prior to working in the senior care industry was an account executive in the publishing industry. She was named Omaha World Herald's Custom Publishing Account Executive of the Year in 2010. Kelly serves as a member of the Council Bluffs Rotary Club and volunteers for organizations such as Ted E. Bear Hollow and the ALS of the Heartland.
---
Jan Tilley- Voting Member

Jan, a Lincoln native worked for 13 years as an Office Manager doing shipping and receiving, accounts payable and handled Human Resources for Vangaurd Pacific. In 2003, Jan and her late husband moved to Bellevue where she started a career at Bellevue University in the Registrar's office. Jan moved to the College of Business in 2004 and is currently a Senior Administrative Assistant. Jan is currently the President of the VFW Auxiliary Post 10727. She was a member of Jobs Daughters, sand in the church choir, loves reading and when time permits enjoys spending time with her two granddaugthers that reside in North Carolina.