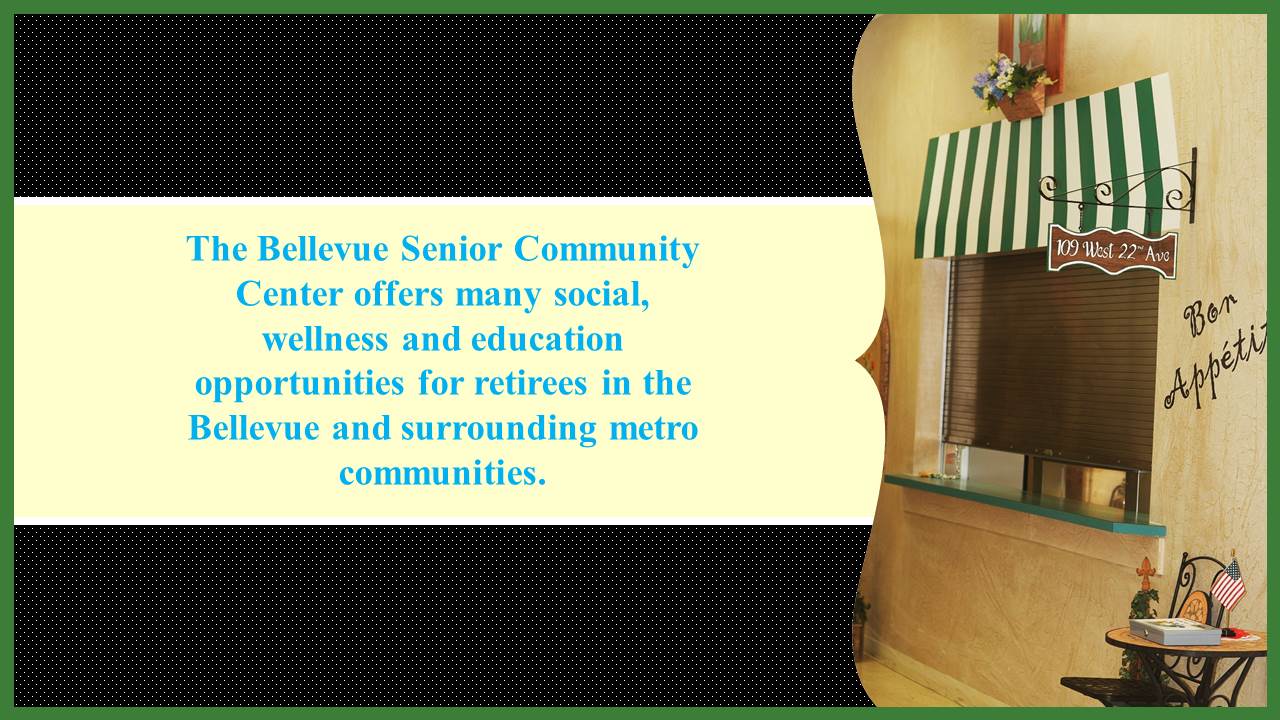 Check out our innovative Senior Community Center in the heart of Olde Towne Bellevue. Our attractive center provides an accessible and friendly place for retirees and seniors to socialize, discover a new hobby, exercise, connect to community resources, take a computer class, read, relax and chat with others over a cup of coffee.
We offer a noon meal served Monday through Friday. Seniors always have the choice of a hot meal or a cold (deli) meal for lunch.We also serve a deliciously home cooked meal every Thursday evening at 5:30pm. The suggested contribution for lunch is $3.50 for those 60 and over and $4 suggested contribution for supper; however, no one over 60 is denied a meal due to inability to pay. There is a $9.25 charge for those under 60. Please make a reservation for meals at least 24 hours in advance. To reserve a meal please call (402) 293-3041.
Federal, state and local funding help support the cost of the meal.
"The Bellevue Senior Community Center will be the premier model for senior centers in the Midwest that can be used for others to emulate." --BSCC Vision Statement